---
  北京翰翔志天建筑装饰工程有限公司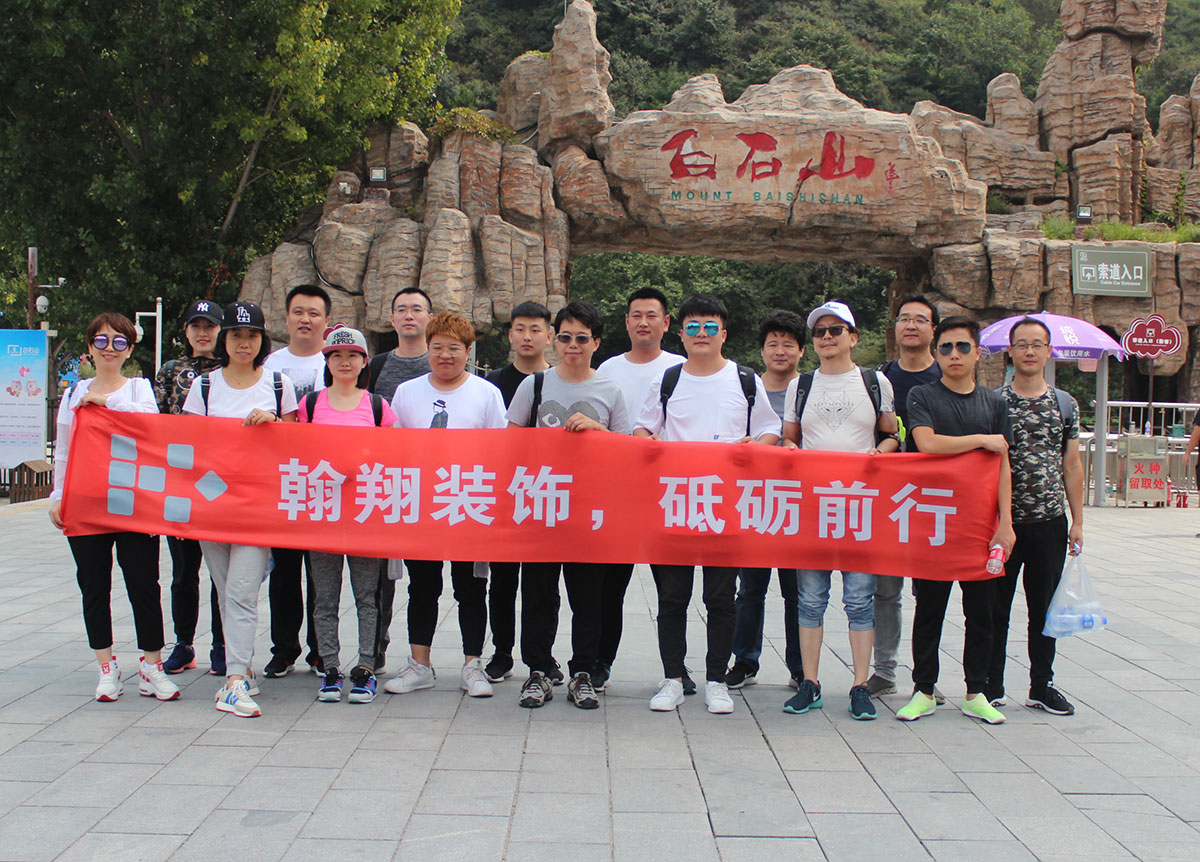 翰翔志天隶属于北京翰翔志天建筑装饰工程有限公司是经中华人民共和国建设部审定的具有建筑装饰装修施工设计二级资质的企业,公司注册资本金2000万元。公司以高素质的专业设计和严格的施工管理为基础,为客户提供高质量的办公空间、酒店会所、商业空间等空间的规划设计和施工服务。
  采购模式:
  认同客户的选择,告知材料标准,满足客户需求,去除基础材料采购的中间环节,具备从源头进行成本控制的优势进行批量购入,家具和配饰具备厂家渠道有一定的价格优势、质量保障。
  设计理念:
  形成分类设计概念,依托资深设计师领衔的设计团队,从功能、经营、时尚的不同角度,不断创新出极具代表性的建筑装饰艺术作品。公司现已形成拥有数十名中高级设计、工程技术及管理人员的中型现代化装饰企业。
  施工特色:
  按照质量、环保、安全三个认证体系程序的整体运行,配合先进的网络信息管理平台,使公司的运营更加科学、合理、完善和高效。过程工厂化、构件模数化、现场装配化,公司在工人队伍中择优培养了一批施工现场管理骨干,为提高工程质量和效率准备了人员保障。
  售后承诺:
  提供快捷、专业、全程、全面的保修售后服务。依靠专业齐全、组织周密、配置合理的全方位管理人员和严格管理、训练有素、紧密合作的劳务队伍。公司专线坐席,保证质保期间专人回访配备完善的售后服务体系。
  品牌美誉:
  公司集高档装饰设计、施工于一体,在北京多家银行取得高等级资信及高额度授信。连续多年被建设部、北京市建委、北京市人事局授予"全国及北京市优秀装饰企业"的荣誉称号。是北京市工商局评为"重合同,守信誉"单位。
  北京翰翔志天建筑装饰工程有限公司愿秉承"诚信为本、品质第一"的核心经营理念;以方案设计、工程施工、材料配送、质量监管到售后服务一体的服务流程为众多客户提供了超值的服务, 并诚邀社会各界精英和公司一道共创辉煌。
  Beijing hanxiang construction and decoration engineering co. LTD
  Beijing hanxiang construction and decoration engineering co., LTD. Is an enterprise with the second-level qualification of architectural decoration and decoration construction design approved by the ministry of construction of the People's Republic of China. Its registered capital is 20 million yuan. Based on high-quality professional design and strict construction management, the company provides customers with high-quality office space, hotel club, commercial space and other space planning and design and construction services.
  Purchasing mode:
  Agree with the customer's choice, inform the material standards, to meet customer demand, get rid of the basic materials of the intermediate links, with from the source to the advantage of cost control for bulk purchase, furniture and accessories manufacturers channels have a certain price advantage, quality assurance.
  Design philosophy:
  The concept of classified design has been formed, and the design team led by senior designers has continuously created the most representative architectural decorative art works from different perspectives of function, management and fashion. The company has now formed dozens of senior design, engineering technology and management personnel of the medium - sized modern decoration enterprises.
  Construction features:
  According to the overall operation of the three certification system procedures of quality, environmental protection and safety, and in cooperation with the advanced network information management platform, the operation of the company is more scientific, reasonable, perfect and efficient. The company has cultivated a number of construction site management backbone in the labor force, and prepared personnel guarantee for improving project quality and efficiency.
  After-sales commitment:
  Provide fast, professional, complete and comprehensive warranty service. We rely on well-trained, well-organized, well-equipped and well-equipped all-round managers and a well-trained and closely cooperative labor force. The company's special line seats, to ensure the quality assurance period special person return visit equipped with a perfect after-sales service system.
  Brand reputation:
  The company integrates high-end decoration design and construction, and has obtained high grade credit and high credit line from several Banks in Beijing. Awarded the honorary title of "national and Beijing outstanding decoration enterprise" by the ministry of construction, Beijing construction commission and Beijing human resources bureau for many years. Beijing municipal bureau of industry and commerce as a "contract - oriented, credibility - abiding" unit.
  Beijing hanxiang construction and decoration engineering co., LTD is willing to adhere to the core business philosophy of "integrity is the basis and quality first". In project design, construction, materials distribution, quality supervision to after-sales service the integration of service process services for numerous customers, and sincerely invite elites from all walks of life and the company together to create brilliant.